When Making A First Hire, Should It Be A Salesperson or Sales Manager?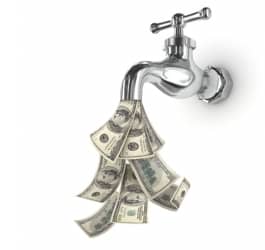 For the last three years, the owner of a small business has done everything from selling, to accounting, to implementing new accounts. The business has enjoyed success and growth; and the owner recognizes the need to grow revenue faster.
While he has been bringing in accounts, selling is not the business owner's forte. He is ready to make an investment in sales growth by making his first sales hire. What he doesn't know is if his first hire should be a salesperson or a sales manager.
Should a salesperson or sales manager be his first hire and why? What factors affect your decision on which to hire first?