When A Salesperson Resigns, Do You Allow Her to Work the Final Two Weeks?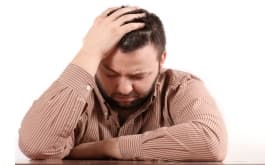 Today, your day began with a visit from one of your salespeople…Julie. Julie submitted her resignation letter which included her giving two-weeks' notice. You tried to get her to stay onboard, but she had already made her decision to move on.
Now that her decision is final, the question becomes what to do about the two weeks' notice she offered. Julie is very well-liked – not only by her peers, but by many in the company. Her clients adore her. And, she has been with the company for three years.
That said, you are also concerned about how keeping her around for two weeks could impact the others on her team. Will that inspire them to look for new jobs too?
There is a risk of negative outcomes if you keep her around for the two weeks as well as if you let her go immediately.
Do you allow Julie to work out her final two weeks? Or, is today her last day? Whatever decision, how would you avoid any negative repercussions?
If Julie was your top salesperson, how would that affect your solution?
If Julie wasn't so well-liked, how would that affect your handling of the situation?
Does the reason why Julie took another job affect your decision?