Is Social Media A PERSONAL Issue or A PERSONNEL Issue?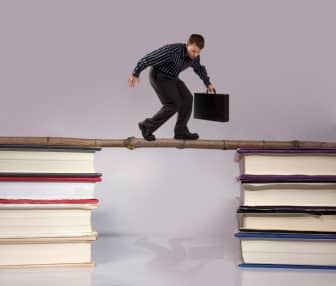 John has been a long-term member of your sales team…and he's a top performer. People in the company, and his clients, absolutely adore him!
However, John is also extremely vocal about his social and political views on both Facebook and Twitter. He takes a passionate stance on the issues and is very critical of those who disagree with his views.
Complicating this issue is that John has "friended" many of his peers, clients and prospects on Facebook. They also follow his posts on Twitter. Given his position on the issues, there is a high likelihood that he has offended some of whom he has engaged.
Is John's social media activity none of the company's business?
Or, do you, as his sales manager, need to intervene? If so, how do you do so? What would be your approach?