How Do You Handle A Salesperson, Who Wants Management, But Isn't Ready For It?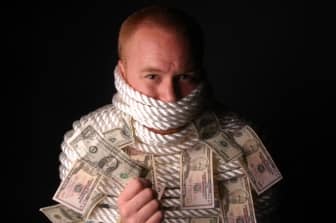 This morning, Joe came into your office and closed the door behind him. Butterflies churned in your stomach as you thought your top performer had come to resign, but that was not the case.
Joe said he was aware that the company had an opening for a regional sales manager position and wanted to be considered for the role. Since you are the Vice President of Sales, he has come to you to express interest in the opportunity. Joe explained that he sees the regional sales manager position as the next step in his career as he has been in a sales role for the company for three years.
However, while Joe has been a stellar sales performer, he has never shown management potential or interest. He always seems to be the most vocal on the sales team about any and all issues. Quite frankly, he can be a pain in the neck, but a pain in the neck who sells a lot! While he is outspoken, he has not developed a relationship with his peers, nor has he tried to help any of them. He's the typical sales lone wolf.
While he never threatened to leave if he doesn't get the role, you clearly see that if things are left as they are, the next visit could be his resignation.
Do you offer Joe an interview for the regional sales management role even though he won't get the position? If so, how will you handle the fall out when he doesn't get it?
If you don't grant him an interview for that role, what is your approach with Joe?