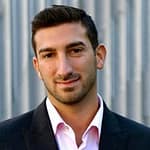 Actionable and easy
"In a sales world with so much noise, Lee's book stands out just like his teachings. It's actionable and easy to read, made for any level of sales professional."
— Max Altschuler, Max Altschuler, CEO Sales Hacker & Author of "Hacking Sales"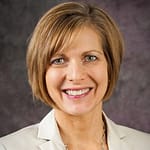 Next level
"Sales Differentiation is filled with great examples that are perfect for both beginning salespeople looking to develop their skills and experienced salespeople seeking to take their sales results to the next level!"
— Dawn Deeter, Ph.D., director, Kansas State University National Strategic Selling Institute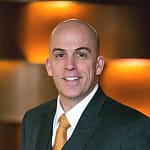 Compel your dream
"If you want to compel your dream clients to change, you have to be different in a way that makes a difference. Lee Salz has written a comprehensive guide to differentiating your offering in a crowded, me-too marketplace. More importantly, this book will help you do the critical work of differentiating yourself!"
— Anthony Iannarino, Author of "Eat Their Lunch: Winning Clients Away from Your Competitors"
Fantastic and strategic
"In a sea of businesses and salespeople competing in the same spaces for the same dollars, being different is the only way to get an edge on your competition. Lee Salz has penned a fantastic and strategic book that gives salespeople the formula to do just that. Simply put, this book is not only incredibly useful, it's different."
— Ken Kupchik, author of The Sales Survival Handbook and creator of Sales Humor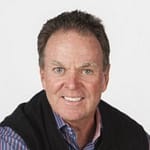 World sales success
"Here's the path to no longer hear the price objection ever again, as well as rendering your competitors as irrelevant. Lee Salz, in Sales Differentiation, shares his decades of real world sales success so all can now reap the rewards. Don't read this book – DEVOUR it!"
— Jack Daly, CEO / Entrepreneur / Coach and Best Selling Business Author
Deals at the prices
"Lee Salz's sales differentiation strategies are just what you need to stand out in a crowded market, create more meaningful conversations, and close more deals at the prices you want."
— Jill Konrath, author of "More Sales Less Time" and "SNAP Selling"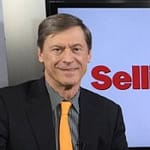 Filled with dozens
"Filled with dozens of proven concepts as well as highly-relatable stories, this book shows that salespeople who differentiate themselves not only win more deals, but they also win at higher margins. It is a brilliant and practical how-to guide for salespeople at every level. If you want to escape the high penalty that comes from the buyer's perception of sameness, this book is your key to success."
— Gerhard Gschwandtner, CEO, Selling Power magazine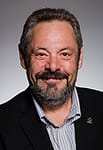 Outstanding sales
"In Sales Differentiation, Lee delivers a fine addition to his line of outstanding sales reference tools. It's straight forward, packed full of real world examples, and presented in a fresh unique way as only Lee can. He not only addresses many common sales myths and barriers but provides examples and detailed processes to help you differentiate your products and services in a way that will catch a buyer's attention."
— Larry Reeves, CEO, American Association of Inside Sales Professionals ("AA-ISP")
Best practice
"Salespeople know that differentiation is a best practice but have been left to their own devices to figure out how to do it… until now. Sales Differentiation presents strategies that salespeople can quickly put into practice."
— Verne Harnish, founder Entrepreneurs' Organization (EO) and author of Scaling Up (Rockefeller Habits 2.0)
Simple and effective
"Sales Differentiation is full of ideas that will immediately help you win more business. For example, Lee's Sales Crime Theory – do your investigating before you make the sales call – is so simple and effective yet a large majority of sales executives think that doing one's homework is finding a phone number or at best, visiting a prospect's website. Lee gives you easy-to-implement ideas that will ensure you are relevant, that give you permission to ask challenging questions, that give you an edge in negotiations, and that separate you from just about every salesperson in every sales call, every time."
— Sam Richter, World's Leading Expert on Sales Intelligence and CEO SBR Worldwide / Know More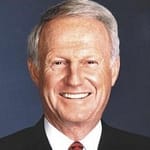 Profitable sales
"Lee Salz says it's not just what you sell, but how you sell it. His 19 sales differentiation strategies are a surefire way to drive profitable sales."
— Harvey Mackay, author of the #1 New York Times bestseller 'Swim with The Sharks Without Being Eaten Alive'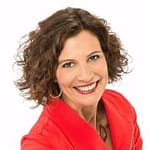 Step-by-step manner
"Finally a book that addresses differentiation in a step by step manner that allows salespeople to apply what they learn, immediately. The practical easy to read format and examples to drive the point home are exceptional. Get this book in the hands of every salesperson you know."
— Alice Heiman, Founder and CSO at Alice Heiman, LLC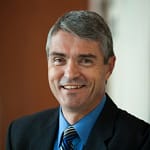 Detailing multiple strategies
"Finally, a definitive approach on what it means to differentiate yourself and what you sell. Lee Salz has done a masterful job of detailing multiple strategies you can use now to genuinely set yourself apart in the eyes of your customers. The value in the book is in his examples, which allow you to understand what you need to do to create a sales differential your customers will notice and, more importantly, pay for! This isn't a book to simply read. It's a book to read and apply. You won't regret it!"
— Mark Hunter, CSP, "The Sales Hunter," author of "High-Profit Prospecting"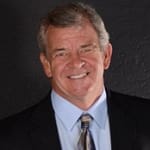 Entertaining writing style
"In today's sales environment where buyers are subjected to more sales 'noise' than ever, Sales Differentiation is a must-read (and must-implement) for any salesperson who wants to stand out and excel. With Lee's engaging, entertaining writing style, peppered with numerous stories and examples, you'll find yourself reading the book quickly. But, you'll want to go through it again several times to absorb, highlight, and write down the many valuable how-to's to use on your own calls."
— Art Sobczak, Author of "Smart Calling"
Competitive advantage
"As I've traveled around the world over the past several years working with companies and their salespeople, I've been amazed to find that they do not know, and cannot articulate, their competitive advantage! How can a company or salesperson expect prospects and customers to give their time and attention if they do not understand,clearly and concisely, what that company can do for them that no one else can do? So, how can you demonstrate your competitive advantage? Buy Sales Differentiation by Lee Salz, read it page by page, implement its 19 strategies and you will then be able to set yourself apart from your competition and clearly show your customers what your company can do for them that no one else can do."
— Dr. Tony Alessandra, author of "Collaborative Selling: How to Gain the Competitive Advantage in Sales"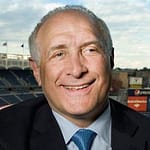 Stand-out
"I find many salespeople forget that they have an opportunity to stand-out from the competition in the way they sell so instead they fight to win sales on price. Lee's book will help ensure that doesn't happen to you."
— Brandon Steiner, CEO and founder of Steiner Sports Marketing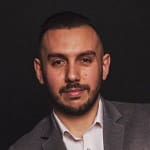 Common trap
"Lee Salz has written a different sales book about how YOU can be a different sales professional to help you sell more. It's a common trap that a lot of salespeople fall into, all saying the same things, trying the same strategies and selling in the same way. The problem is that doesn't often work and it's usually those who do it differently that win. This book is brilliantly written and talks you through how you make WHAT you sell different and the WAY you sell different to win more deals. I've read a lot of sales books over the years, but none have given such a great process that I know I'll be able to use straight away."
— Daniel Disney, Founder of The Daily Sales and Leading Social Selling Trainer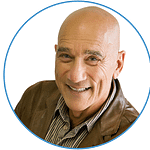 A treasure
"A treasure chest of practical, tactical, and doable ways to differentiate yourself from the competition! Read it… Use it!"
— Anthony Parinello, author of "Selling to VITO, The Very Important Top Officer"
Opening doors to winning
"Sales Differentiation shows how salespeople are more important than ever in terms of adding value and differentiating their product or service from the competition. The concepts presented by Lee Salz will help you in every phase of the sales process – from opening doors to winning deals at the prices you want. Make sure you have a pen, paper, and highlighter in hand when you read this book."
— Paul Nolan, Editor, Sales & Marketing Management magazine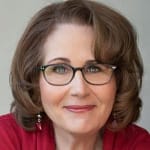 Comprehensive and compelling
"Everyone agrees that sales differentiation is a good thing, but no one has ever explained exactly what, why and how to truly become differentiated. Until now. Sales Differentiation is a comprehensive and compelling look at an often-overlooked strategy for sales success."
— Deb Calvert, author, Stop Selling & Start Leading and DISCOVER Questions®
Refer my clients
"Lee Salz is the E. F. Hutton of customer acquisition. When Lee speaks, you should listen. In an over-crowded, over supplied world, Lee's insights into differentiating yourself by how you sell ring fresh and true. I regularly refer my clients to Lee and wait for the accolades to come streaming in – which they always do. Lee Salz's methods are practical and they work!"
— Bill Mills, CEO, Executive Group, Inc.
Highly recommend
"When I was creating the Rainforest Café, I sought to create a differentiated diner experience. In Sales Differentiation, Lee Salz provides you with the strategies to create a differentiated experience for your clientele. I highly recommend it for anyone in sales."
— Steven Schussler, creator and founder of Rainforest Cafe, T-REX, Yak & Yeti and The Boathouse all featured at Walt Disney World in Orlando, FL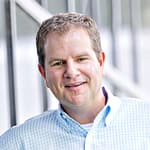 Implementing the concepts
"I. Love. Everything. About. This. Book. Lee Salz not only powerfully describes why DIFFERENTIATION is so critical, but he shows you exactly how to differentiate yourself, your sales approach, and your messaging. Implementing the concepts in Sales Differentiation will get you more meetings with the right buyers, elevate how they view you and your solution, and help you close more business."
— Mike Weinberg - author of the "New Sales. Simplified." and "Sales Management. Simplified."
It's a great day at Newman Industries today! For the last month, they have been actively recruiting a hot candidate to join their sales team. Today, Steven Harmon agreed to join them. They see him as a true rainmaker. The recruiter and sales manager share high-fives. Mission accomplished! Spike the ball in the end zone. The job is done! The competition was fierce for Steven, but Newman Industries won.
While Newman Industries was celebrating, Steven resigned his position with his present employer and enjoyed a celebratory dinner with his wife. That night, Steven lay in bed wondering if he made the right decision. He came to terms with his decision and looks forward to his first day at the company.
It's 8:28am when Steven arrives for his first day at Newman Industries. He is excited while also apprehensive. When Steven walks into the office and introduces himself to the receptionist, he is surprised to hear, "Oh, I didn't know we had a new person starting today. Who did you say you were here to see?" Steven brushes this off as it is not completely foreign for the receptionist not to be notified about a new employee joining a company.
The receptionist calls around and tells Steven that he is in the right place, but his manager Jamie has not arrived yet. Steven sits in the lobby as person after person walks by without saying a word.
Finally, at 9:10am, Jamie walks in carrying a Starbucks coffee. She greets Steven in the lobby and takes him to his cubicle. Steven is surprised by what he sees. The cubicle looks like it belongs to someone else. Jamie explains that they had a sales person leave the company the other day and that they had not had a chance to remove his stuff. "I have an idea," sputters Jamie, "Since I have a meeting to run to, why don't you get rid of this stuff and then we can get together at 10am. Here is a garbage can. Thanks."
Steven agrees, but is also a little miffed. "I signed up to sell, not provide janitorial services," he thinks. While cleaning out the desk, he finds a farewell card in the top drawer that is signed by all of the Newman employees. He thinks it is thoughtful that they recognized this employee as he left the company.
It's 10:30am when Jamie returns to Steven. She notices that there isn't a computer set-up for Steven in the cubicle. She calls the IT department to see where it is. She hangs up the phone and looks annoyed. She turns to Steven and tells him that HR forgot to notify the IT department. "They won't have your computer ready for a couple of days."
She turns to Steven and says, "I have another meeting to run to, but let's have lunch. Here is a bunch of stuff to read for now." Jamie produces a one foot high pile of wrinkled papers and says, "That should get you started."
Lunch time comes and Jamie hurriedly comes by the cubicle and asks Steven how he is doing. She then proceeds to apologize, but tells him that she cannot go to lunch. She explains that she got called into another meeting. She suggests that Steven go out and get lunch on his own. "We can get together at 1pm," says Jamie. "By the way Steven, can you grab a burger for me too?"I'll pay you when you get back to the office."
Steven leaves for lunch and is starting to question his decision to join Newman. He thinks back to the interview process and how attentive the team was with him. He remembers how aggressively they recruited him to join their team. He thinks about how warm and welcoming the management group was in their pursuit of him. Today, he feels like a third wheel on a date.
Steven comes back to the office with Jamie's burger. It's now 1pm and Steven is hoping that Jamie has some time for him. Jamie comes by Steven's cubicle and thanks him for the burger. She asks Steven to come by her office at 2pm so they can talk about his territory. Steven sits in his cubicle and flips through the pile of papers left for him. All the while, employees walk past his cubicle without ever saying a word.
When 2pm comes, Steven goes to Jamie's office. Jamie explains that the sales team is in a bit of a transition and the compensation plan is changing. Thus, there is no compensation plan to share with Steven that day. The territory is also in flux, but that should be resolved in the next two weeks. After chatting with Jamie for about a half hour, Steven returns to his cubicle. The rest of his day is more of the same and at 5pm he heads for home.
Steven's wife asks about his first day. Steven says, "I'm really happy that I didn't pull my resume off the job boards or tell the recruiters that I was off the market because I don't know if this is going to work out. We'll have to see."
The truth is that Newman Industries is really a fine company. They just made a very common mistake when hiring sales people. They worked so hard to recruit Steven that they celebrated prematurely. The company thought that they had Steven when he accepted the offer. That was their error. They failed to recognize that they had only completed the next step of the process. What is missing is a program to ensure the impression made in the recruiting and interview process is continued when the person arrives on their first day. Many of you reading this probably think I made up that story about Steven. The truth is that this story is an amalgam of the many horror stories that I have heard over the years from sales people.
Putting together a new hire welcoming program isn't overly difficult to do. However, it takes commitment on the part of the entire management team to ensure it is followed. Think back to the story. Steven found a card that was given to the employee on the way out. How about a welcome card for Steven that is placed in his clean cubicle that has everything he needs to do his job? Office supplies, new hire paperwork, a PC, a who's who list, a phone that is ready for use, etc. Again, it's not hard to do this, but requires some thought.
Who will take ownership for this in your company? You? Why not you? Grab the ball and run with it! Consider how much money was spent to recruit Steven into Newman Industries. Now think about those dollars evaporating after Steven doesn't return after his first day.
Need ideas on how to put together a new hire welcoming program? Download my Salesperson Onboarding Best Practices eBook!