Highly recommend
"When I was creating the Rainforest Café, I sought to create a differentiated diner experience. In Sales Differentiation, Lee Salz provides you with the strategies to create a differentiated experience for your clientele. I highly recommend it for anyone in sales."
— Steven Schussler, creator and founder of Rainforest Cafe, T-REX, Yak & Yeti and The Boathouse all featured at Walt Disney World in Orlando, FL
Fantastic and strategic
"In a sea of businesses and salespeople competing in the same spaces for the same dollars, being different is the only way to get an edge on your competition. Lee Salz has penned a fantastic and strategic book that gives salespeople the formula to do just that. Simply put, this book is not only incredibly useful, it's different."
— Ken Kupchik, author of The Sales Survival Handbook and creator of Sales Humor
Deals at the prices
"Lee Salz's sales differentiation strategies are just what you need to stand out in a crowded market, create more meaningful conversations, and close more deals at the prices you want."
— Jill Konrath, author of "More Sales Less Time" and "SNAP Selling"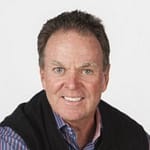 World sales success
"Here's the path to no longer hear the price objection ever again, as well as rendering your competitors as irrelevant. Lee Salz, in Sales Differentiation, shares his decades of real world sales success so all can now reap the rewards. Don't read this book – DEVOUR it!"
— Jack Daly, CEO / Entrepreneur / Coach and Best Selling Business Author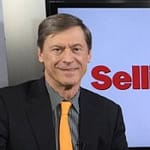 Filled with dozens
"Filled with dozens of proven concepts as well as highly-relatable stories, this book shows that salespeople who differentiate themselves not only win more deals, but they also win at higher margins. It is a brilliant and practical how-to guide for salespeople at every level. If you want to escape the high penalty that comes from the buyer's perception of sameness, this book is your key to success."
— Gerhard Gschwandtner, CEO, Selling Power magazine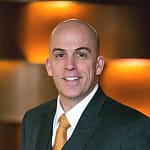 Compel your dream
"If you want to compel your dream clients to change, you have to be different in a way that makes a difference. Lee Salz has written a comprehensive guide to differentiating your offering in a crowded, me-too marketplace. More importantly, this book will help you do the critical work of differentiating yourself!"
— Anthony Iannarino, Author of "Eat Their Lunch: Winning Clients Away from Your Competitors"
Simple and effective
"Sales Differentiation is full of ideas that will immediately help you win more business. For example, Lee's Sales Crime Theory – do your investigating before you make the sales call – is so simple and effective yet a large majority of sales executives think that doing one's homework is finding a phone number or at best, visiting a prospect's website. Lee gives you easy-to-implement ideas that will ensure you are relevant, that give you permission to ask challenging questions, that give you an edge in negotiations, and that separate you from just about every salesperson in every sales call, every time."
— Sam Richter, World's Leading Expert on Sales Intelligence and CEO SBR Worldwide / Know More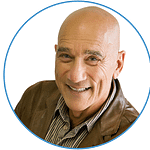 A treasure
"A treasure chest of practical, tactical, and doable ways to differentiate yourself from the competition! Read it… Use it!"
— Anthony Parinello, author of "Selling to VITO, The Very Important Top Officer"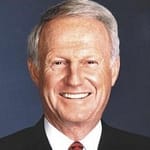 Profitable sales
"Lee Salz says it's not just what you sell, but how you sell it. His 19 sales differentiation strategies are a surefire way to drive profitable sales."
— Harvey Mackay, author of the #1 New York Times bestseller 'Swim with The Sharks Without Being Eaten Alive'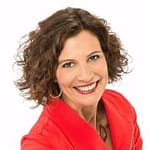 Step-by-step manner
"Finally a book that addresses differentiation in a step by step manner that allows salespeople to apply what they learn, immediately. The practical easy to read format and examples to drive the point home are exceptional. Get this book in the hands of every salesperson you know."
— Alice Heiman, Founder and CSO at Alice Heiman, LLC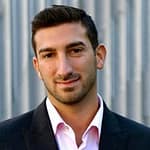 Actionable and easy
"In a sales world with so much noise, Lee's book stands out just like his teachings. It's actionable and easy to read, made for any level of sales professional."
— Max Altschuler, Max Altschuler, CEO Sales Hacker & Author of "Hacking Sales"
Competitive advantage
"As I've traveled around the world over the past several years working with companies and their salespeople, I've been amazed to find that they do not know, and cannot articulate, their competitive advantage! How can a company or salesperson expect prospects and customers to give their time and attention if they do not understand,clearly and concisely, what that company can do for them that no one else can do? So, how can you demonstrate your competitive advantage? Buy Sales Differentiation by Lee Salz, read it page by page, implement its 19 strategies and you will then be able to set yourself apart from your competition and clearly show your customers what your company can do for them that no one else can do."
— Dr. Tony Alessandra, author of "Collaborative Selling: How to Gain the Competitive Advantage in Sales"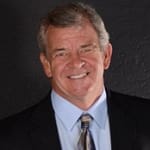 Entertaining writing style
"In today's sales environment where buyers are subjected to more sales 'noise' than ever, Sales Differentiation is a must-read (and must-implement) for any salesperson who wants to stand out and excel. With Lee's engaging, entertaining writing style, peppered with numerous stories and examples, you'll find yourself reading the book quickly. But, you'll want to go through it again several times to absorb, highlight, and write down the many valuable how-to's to use on your own calls."
— Art Sobczak, Author of "Smart Calling"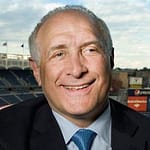 Stand-out
"I find many salespeople forget that they have an opportunity to stand-out from the competition in the way they sell so instead they fight to win sales on price. Lee's book will help ensure that doesn't happen to you."
— Brandon Steiner, CEO and founder of Steiner Sports Marketing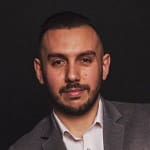 Common trap
"Lee Salz has written a different sales book about how YOU can be a different sales professional to help you sell more. It's a common trap that a lot of salespeople fall into, all saying the same things, trying the same strategies and selling in the same way. The problem is that doesn't often work and it's usually those who do it differently that win. This book is brilliantly written and talks you through how you make WHAT you sell different and the WAY you sell different to win more deals. I've read a lot of sales books over the years, but none have given such a great process that I know I'll be able to use straight away."
— Daniel Disney, Founder of The Daily Sales and Leading Social Selling Trainer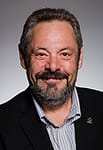 Outstanding sales
"In Sales Differentiation, Lee delivers a fine addition to his line of outstanding sales reference tools. It's straight forward, packed full of real world examples, and presented in a fresh unique way as only Lee can. He not only addresses many common sales myths and barriers but provides examples and detailed processes to help you differentiate your products and services in a way that will catch a buyer's attention."
— Larry Reeves, CEO, American Association of Inside Sales Professionals ("AA-ISP")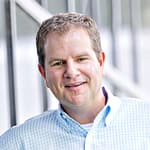 Implementing the concepts
"I. Love. Everything. About. This. Book. Lee Salz not only powerfully describes why DIFFERENTIATION is so critical, but he shows you exactly how to differentiate yourself, your sales approach, and your messaging. Implementing the concepts in Sales Differentiation will get you more meetings with the right buyers, elevate how they view you and your solution, and help you close more business."
— Mike Weinberg - author of the "New Sales. Simplified." and "Sales Management. Simplified."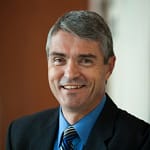 Detailing multiple strategies
"Finally, a definitive approach on what it means to differentiate yourself and what you sell. Lee Salz has done a masterful job of detailing multiple strategies you can use now to genuinely set yourself apart in the eyes of your customers. The value in the book is in his examples, which allow you to understand what you need to do to create a sales differential your customers will notice and, more importantly, pay for! This isn't a book to simply read. It's a book to read and apply. You won't regret it!"
— Mark Hunter, CSP, "The Sales Hunter," author of "High-Profit Prospecting"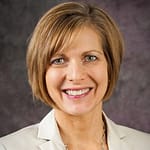 Next level
"Sales Differentiation is filled with great examples that are perfect for both beginning salespeople looking to develop their skills and experienced salespeople seeking to take their sales results to the next level!"
— Dawn Deeter, Ph.D., director, Kansas State University National Strategic Selling Institute
Opening doors to winning
"Sales Differentiation shows how salespeople are more important than ever in terms of adding value and differentiating their product or service from the competition. The concepts presented by Lee Salz will help you in every phase of the sales process – from opening doors to winning deals at the prices you want. Make sure you have a pen, paper, and highlighter in hand when you read this book."
— Paul Nolan, Editor, Sales & Marketing Management magazine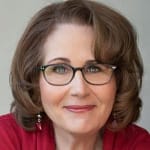 Comprehensive and compelling
"Everyone agrees that sales differentiation is a good thing, but no one has ever explained exactly what, why and how to truly become differentiated. Until now. Sales Differentiation is a comprehensive and compelling look at an often-overlooked strategy for sales success."
— Deb Calvert, author, Stop Selling & Start Leading and DISCOVER Questions®
Best practice
"Salespeople know that differentiation is a best practice but have been left to their own devices to figure out how to do it… until now. Sales Differentiation presents strategies that salespeople can quickly put into practice."
— Verne Harnish, founder Entrepreneurs' Organization (EO) and author of Scaling Up (Rockefeller Habits 2.0)
Refer my clients
"Lee Salz is the E. F. Hutton of customer acquisition. When Lee speaks, you should listen. In an over-crowded, over supplied world, Lee's insights into differentiating yourself by how you sell ring fresh and true. I regularly refer my clients to Lee and wait for the accolades to come streaming in – which they always do. Lee Salz's methods are practical and they work!"
— Bill Mills, CEO, Executive Group, Inc.
When I speak to business executives, one of the challenges I often hear is that their sales team is not doing the things they feel are most critical to the success of the company. I then ask to see their compensation plan. After a thorough read, I share my impression of the message of the compensation plan and ask if this is their intention. That's when things get scary! They look at me blankly and say, "No, our intention is for our sales people to…" For them, the disconnect has been exposed.
What many forget is that the blessing of sales is that a compensation plan doubles as a job description. However, that blessing is also a curse as a compensation plan doubles as a job description. As one executive shared after going through the aforementioned exercise, "We want our sales people to focus on selling our new product to our existing clients. Yet, we are compensating the sales people in a way that they are better off pursuing new clients." He got it!
The incongruence of sales compensation is one of the biggest disconnects in companies. Executives sit in a board room with strategic plans of grandeur, but the plan collapses when they don't address the compensation for the sales troops. It is a very simple equation. Sales people invest their time on activities that drive their compensation. Plain and simple. The thought that sales people will actively and consistently perform activities that are not in their best financial interests is naïve.
Further complicating matters, there are instances where sales people are compensated for delivering certain results while their managers are compensated on a different set of results. Thus, the sales managers are driving their team consistently with their compensation message, but inconsistently with their sales team members. It creates the visual of the sales manager pushing a boulder up a hill trying to get their team to focus on activities that contradict their income. Best of luck!
When structuring sales compensation plans, a company should strongly consider the goals for the company. Working backwards, the goals for the company drive the structure of the sales compensation plan. Thus, they should be directly aligned. If the company's goal is to gain adoption of a new product in the marketplace, the plan should reward sales people for accomplishing this feat. If the goal is to increase revenue with their current clientele, the plan should reward for that. Anyone should be able to read the plan and derive the intended message.The second consideration, when structuring sales compensation plans, is that sales managers and sales people should have alignment with their respective results. If one is compensated for adding new clients and the other for selling a new product to existing clients, and it does matter which is compensated for which, the incongruence causes a paralysis of performance.
Making this more daunting is that in complex sales environments, those that have protracted buying cycles, the standard salary and commission model does not create enough of a framework to ensure that the sales team performs the right activities every day. How do you structure the plan so that the team is motivated to do the right things every hour of every day?
Employers also face a challenge of hiring sales people who are concerned about the length of time of the buying cycle in contrast to their earnings. The standard solution is to bridge the gap with a draw. As you probably know, there are two types of draws. There is the recoverable draw which is, in essence, a loan against the sales person's future commissions. Then, there is the other, the non-recoverable draw which is money, free and clear, to the sales person for some period of time. Nothing good comes out of either of these. The recoverable draw, almost always, puts the sales person in a financial hole. They wake up each morning knowing they owe the company money. No one enjoys the feeling of debt. The non-recoverable draw, often times, creates an earnings cliff. Let's say that the draw is for three months at $2,000 per month. In month four, the sales person probably experiences a significant fall-off in their earnings. The end result is relationship damage between the sales person and the company and a poor corporate investment. How do you structure the sales compensation plan to bridge the earnings gap when recruiting new sales people?
The challenge of motivating sales people and bridging the sales earnings gap can be solved with a creative compensation approach. In the 1980s and 1990s, the big buzz term was MBO (Management by Objective). Business people were provided with a series of objectives, and following a performance review, were compensated for achievement of such. What if the MBO concept was applied to sales compensation? What if you created a Sales Behavioral Objective or SBO?
If you are reading this and think that I've just created additional sales cost, think again. I'm proposing a reallocation of the dollars paid to your sales team. A percentage of the dollars normally budgeted for commissions would be allocated for an SBO bonus.
Consider this. A company has a typical buying process with its clientele that is six months long. They pay their sales people a base salary of $60,000. At 100% of plan, the sales person earns $90,000 or $30,000 over their base salary. However, no commissions are earned in their first six months of employment due to the buying cycle. The company, as a means of managing sales behaviors and attracting strong sales talent, budgets $15,000 of the $30,000 of commissions for the SBO bonus. The sales person is then eligible to earn a $3,500 bonus each quarter in year one.At the beginning of each quarter, the sales person has a formal review where the results of the prior quarter are shared and the mission for the second is presented. The SBO changes from quarter to quarter based on the tenure of the sales person and the needs of the business. The SBO is also not a "gimme." 100% accomplishment should be a stretch goal, but achievable for the sales person.
In the first quarter, the overall mission is getting the sales person assimilated into the company's environment. The measurements of success at the end of the quarter are: a business/territory plan, the ability for the sales person to call on prospects, and knowledge of the products. As measurement of achievement, the company provides a written test on product knowledge, a scored, mock sales call, a scored, mock, sales presentation, and review of their business/territory plan. Based on the sales person's accomplishments, they will receive a percentage of the $3,500 up to 100%.
In future quarters, a points system is put in place, making the SBO entirely objective, tied to performing the activities deemed critical for the success of the business. In each quarter, the goal is for the sales person to achieve 100 points. The main objective in the second quarter for this company is to have face-to-face meetings with qualified prospects. They are looking for their sales person to have twenty face-to-face meetings in the quarter as a way to jump start their sales pipeline. Thus, the SBO compensates five points for each meeting held. At the end of the quarter, whatever percentage the sales person delivers of the 100 points, with a minimum achievement of 75%, is paid as a bonus. This includes those who over perform. Why penalize them for doing more of the right things? What about quality? How do you know they are doing the right things in the prospect meeting? Hopefully, you measured their proficiency in doing those things in the first quarter.
The SBO program, in future quarters, is designed by identifying key, measurable sales activities aligned with the needs of the business. Place weighting on the activities commensurate with your expectations of the sales person.
Some of you are probably thinking, "No way, I pay for results!" Well, results are a function of doing the right things each and every day. Results are not miraculous. They are formulaic. The reality is that you have skin in the game with the SBO. As a business executive, you and your team are tasked with determining what it takes for a sales person to generate the results you desire. If you have done your job of identifying the success metrics and the sales person achieves those, the results take care of themselves. The SBO is not just for year one since the challenge of managing sales behaviors is perpetual. One important key is to budget enough dollars for the SBO bonus that it gets the attention of the sales people, but not so high that it overshadows commissions.
The bottom line is that the SBO program gives you the tool kit to channel the energy of the sales team toward achieving that goal. It also provides you with a mechanism to attract sales talent to your company where, right on day one, they need to perform to earn dollars over their salary. One other benefit of this program for those companies with lengthy buying processes, the SBO provides you with a way to assess the sales person's performance in a way that you can identify, more quickly, those who will not be successful in your company.
One thing is for sure, the executive team of the company in the story knows that if they paid a sales person $15,000 SBO bonus in year one, year two and beyond are going to be stellar.
Learn more in my FREE eBook – Sales Compensation Best Practices!