Simple and effective
"Sales Differentiation is full of ideas that will immediately help you win more business. For example, Lee's Sales Crime Theory – do your investigating before you make the sales call – is so simple and effective yet a large majority of sales executives think that doing one's homework is finding a phone number or at best, visiting a prospect's website. Lee gives you easy-to-implement ideas that will ensure you are relevant, that give you permission to ask challenging questions, that give you an edge in negotiations, and that separate you from just about every salesperson in every sales call, every time."
— Sam Richter, World's Leading Expert on Sales Intelligence and CEO SBR Worldwide / Know More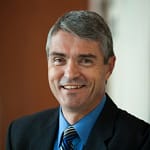 Detailing multiple strategies
"Finally, a definitive approach on what it means to differentiate yourself and what you sell. Lee Salz has done a masterful job of detailing multiple strategies you can use now to genuinely set yourself apart in the eyes of your customers. The value in the book is in his examples, which allow you to understand what you need to do to create a sales differential your customers will notice and, more importantly, pay for! This isn't a book to simply read. It's a book to read and apply. You won't regret it!"
— Mark Hunter, CSP, "The Sales Hunter," author of "High-Profit Prospecting"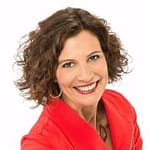 Step-by-step manner
"Finally a book that addresses differentiation in a step by step manner that allows salespeople to apply what they learn, immediately. The practical easy to read format and examples to drive the point home are exceptional. Get this book in the hands of every salesperson you know."
— Alice Heiman, Founder and CSO at Alice Heiman, LLC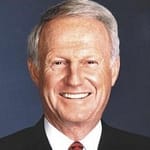 Profitable sales
"Lee Salz says it's not just what you sell, but how you sell it. His 19 sales differentiation strategies are a surefire way to drive profitable sales."
— Harvey Mackay, author of the #1 New York Times bestseller 'Swim with The Sharks Without Being Eaten Alive'
Highly recommend
"When I was creating the Rainforest Café, I sought to create a differentiated diner experience. In Sales Differentiation, Lee Salz provides you with the strategies to create a differentiated experience for your clientele. I highly recommend it for anyone in sales."
— Steven Schussler, creator and founder of Rainforest Cafe, T-REX, Yak & Yeti and The Boathouse all featured at Walt Disney World in Orlando, FL
Opening doors to winning
"Sales Differentiation shows how salespeople are more important than ever in terms of adding value and differentiating their product or service from the competition. The concepts presented by Lee Salz will help you in every phase of the sales process – from opening doors to winning deals at the prices you want. Make sure you have a pen, paper, and highlighter in hand when you read this book."
— Paul Nolan, Editor, Sales & Marketing Management magazine
Refer my clients
"Lee Salz is the E. F. Hutton of customer acquisition. When Lee speaks, you should listen. In an over-crowded, over supplied world, Lee's insights into differentiating yourself by how you sell ring fresh and true. I regularly refer my clients to Lee and wait for the accolades to come streaming in – which they always do. Lee Salz's methods are practical and they work!"
— Bill Mills, CEO, Executive Group, Inc.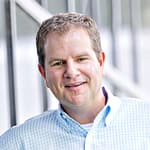 Implementing the concepts
"I. Love. Everything. About. This. Book. Lee Salz not only powerfully describes why DIFFERENTIATION is so critical, but he shows you exactly how to differentiate yourself, your sales approach, and your messaging. Implementing the concepts in Sales Differentiation will get you more meetings with the right buyers, elevate how they view you and your solution, and help you close more business."
— Mike Weinberg - author of the "New Sales. Simplified." and "Sales Management. Simplified."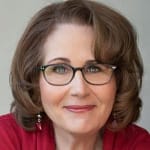 Comprehensive and compelling
"Everyone agrees that sales differentiation is a good thing, but no one has ever explained exactly what, why and how to truly become differentiated. Until now. Sales Differentiation is a comprehensive and compelling look at an often-overlooked strategy for sales success."
— Deb Calvert, author, Stop Selling & Start Leading and DISCOVER Questions®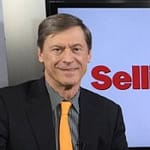 Filled with dozens
"Filled with dozens of proven concepts as well as highly-relatable stories, this book shows that salespeople who differentiate themselves not only win more deals, but they also win at higher margins. It is a brilliant and practical how-to guide for salespeople at every level. If you want to escape the high penalty that comes from the buyer's perception of sameness, this book is your key to success."
— Gerhard Gschwandtner, CEO, Selling Power magazine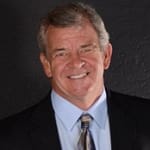 Entertaining writing style
"In today's sales environment where buyers are subjected to more sales 'noise' than ever, Sales Differentiation is a must-read (and must-implement) for any salesperson who wants to stand out and excel. With Lee's engaging, entertaining writing style, peppered with numerous stories and examples, you'll find yourself reading the book quickly. But, you'll want to go through it again several times to absorb, highlight, and write down the many valuable how-to's to use on your own calls."
— Art Sobczak, Author of "Smart Calling"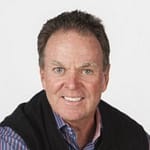 World sales success
"Here's the path to no longer hear the price objection ever again, as well as rendering your competitors as irrelevant. Lee Salz, in Sales Differentiation, shares his decades of real world sales success so all can now reap the rewards. Don't read this book – DEVOUR it!"
— Jack Daly, CEO / Entrepreneur / Coach and Best Selling Business Author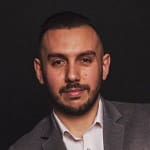 Common trap
"Lee Salz has written a different sales book about how YOU can be a different sales professional to help you sell more. It's a common trap that a lot of salespeople fall into, all saying the same things, trying the same strategies and selling in the same way. The problem is that doesn't often work and it's usually those who do it differently that win. This book is brilliantly written and talks you through how you make WHAT you sell different and the WAY you sell different to win more deals. I've read a lot of sales books over the years, but none have given such a great process that I know I'll be able to use straight away."
— Daniel Disney, Founder of The Daily Sales and Leading Social Selling Trainer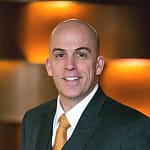 Compel your dream
"If you want to compel your dream clients to change, you have to be different in a way that makes a difference. Lee Salz has written a comprehensive guide to differentiating your offering in a crowded, me-too marketplace. More importantly, this book will help you do the critical work of differentiating yourself!"
— Anthony Iannarino, Author of "Eat Their Lunch: Winning Clients Away from Your Competitors"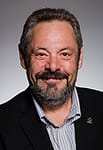 Outstanding sales
"In Sales Differentiation, Lee delivers a fine addition to his line of outstanding sales reference tools. It's straight forward, packed full of real world examples, and presented in a fresh unique way as only Lee can. He not only addresses many common sales myths and barriers but provides examples and detailed processes to help you differentiate your products and services in a way that will catch a buyer's attention."
— Larry Reeves, CEO, American Association of Inside Sales Professionals ("AA-ISP")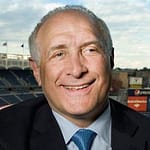 Stand-out
"I find many salespeople forget that they have an opportunity to stand-out from the competition in the way they sell so instead they fight to win sales on price. Lee's book will help ensure that doesn't happen to you."
— Brandon Steiner, CEO and founder of Steiner Sports Marketing
Competitive advantage
"As I've traveled around the world over the past several years working with companies and their salespeople, I've been amazed to find that they do not know, and cannot articulate, their competitive advantage! How can a company or salesperson expect prospects and customers to give their time and attention if they do not understand,clearly and concisely, what that company can do for them that no one else can do? So, how can you demonstrate your competitive advantage? Buy Sales Differentiation by Lee Salz, read it page by page, implement its 19 strategies and you will then be able to set yourself apart from your competition and clearly show your customers what your company can do for them that no one else can do."
— Dr. Tony Alessandra, author of "Collaborative Selling: How to Gain the Competitive Advantage in Sales"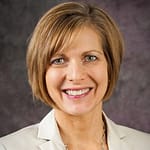 Next level
"Sales Differentiation is filled with great examples that are perfect for both beginning salespeople looking to develop their skills and experienced salespeople seeking to take their sales results to the next level!"
— Dawn Deeter, Ph.D., director, Kansas State University National Strategic Selling Institute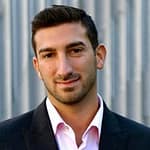 Actionable and easy
"In a sales world with so much noise, Lee's book stands out just like his teachings. It's actionable and easy to read, made for any level of sales professional."
— Max Altschuler, Max Altschuler, CEO Sales Hacker & Author of "Hacking Sales"
Fantastic and strategic
"In a sea of businesses and salespeople competing in the same spaces for the same dollars, being different is the only way to get an edge on your competition. Lee Salz has penned a fantastic and strategic book that gives salespeople the formula to do just that. Simply put, this book is not only incredibly useful, it's different."
— Ken Kupchik, author of The Sales Survival Handbook and creator of Sales Humor
Best practice
"Salespeople know that differentiation is a best practice but have been left to their own devices to figure out how to do it… until now. Sales Differentiation presents strategies that salespeople can quickly put into practice."
— Verne Harnish, founder Entrepreneurs' Organization (EO) and author of Scaling Up (Rockefeller Habits 2.0)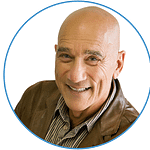 A treasure
"A treasure chest of practical, tactical, and doable ways to differentiate yourself from the competition! Read it… Use it!"
— Anthony Parinello, author of "Selling to VITO, The Very Important Top Officer"
Deals at the prices
"Lee Salz's sales differentiation strategies are just what you need to stand out in a crowded market, create more meaningful conversations, and close more deals at the prices you want."
— Jill Konrath, author of "More Sales Less Time" and "SNAP Selling"
In the 70's and 80's, there was a great television show called "Quincy." This show revolved around a coroner who investigated deaths. Jack Klugman, a.k.a. Dr. Quincy, performed an autopsy on what appeared to be a death by natural causes and realized that the actual cause of death was murder. Once that determination was made, the rest of the show was focused on finding the bad guys and identifying the motive, not necessarily in that order.
Early in my career as a sales manager, I learned the importance of the education from lost sales. Where some err is that they use a lost sale as an opportunity to beat up a sales person. The sales person walks away defeated and angry. I never made losing a deal a habit, but it does happen. No one likes to talk about failure, but as Dr. Seuss says in The Places You'll Go, "Bang-ups and Hang-ups can happen to you".
Three entities can learn important lessons from lost deals, in no particular order: the company, the sales manager, and the sales person. Inspired by the television show, I used the term "Quincy" as the process to conduct an autopsy on the sale that went awry.
Not to be overly morbid, but the process begins with the sales person completing a report titled the "Quincy Report" which provides an overview of the process, captures key data elements, and includes a narrative from the sales person's perspective. That report is then shared with a team, the Inquest team. This team, which is comprised of fellow sales people and other executives in the company, review the report and then participate in an Inquest conference call. During the call, the sales person presents the situation and fields questions from the team. The spirit of the call is to create a learning environment for the aforementioned three entities. This is not a forum to criticize the sales person. If a critique necessary, the sales manager handles that privately with their sales person.
Some of the information included in the report:
How the lead was developed.

Companies can learn by lead source where they are most and least effective. Sales managers can learn which sales people are best at handling particular types of leads.

Length of buying process.

Companies can learn the length of the cycle. Does the length of the process correspond to winning or losing the business? There is an old expression about time killing deals.

Contact people with titles.

Sales managers can see if the sales person was able to meet with the right level of contact for the sale.

Description of the relationship with each contact person.

While knowing who the sales person contacted is important, even more important is the relationship established with each. Sales managers can analyze the relationship aspects of the process. The two areas to measure for each contact person is their level of influence in making the buying decision and their level of commitment to your solution being adopted. Heavily influential buyers that are not heavily committed to your solution being adopted and the converse scenario are two of the main reasons deals are lost.

To whom the sale was lost.

Companies, sales managers, and sales people are always looking for competitive intelligence. It is important to know who is eating your lunch. Is there a trend? What are they doing that you are not? If you don't know a particular competitor is kicking sand in your face, you can't develop a strategy to defeat them.

Reason why the sale was lost.

Does your message need tweaking? Is your price consistent with the market? Is the offering compelling? Did they elect to do nothing?
Many don't necessarily think of electing to do nothing as a lost sale. However, losing to "status quo" is ubiquitous in sales. Everyone can relate to losing a sale to this powerhouse of a competitor. Much can be learned from this loss, but few dig into the reasons for it. Is the solution off the mark? Is price the issue? Or is it positioning? If every sales person could find a way to defeat status quo, every company would enjoy record revenues.
Getting to the real reason for the lost sale is not always easy to do. First, buyers don't always tell sales people the reason for their decision. Second, sales people don't necessarily volunteer that they didn't do everything they could have in the process.
One effective way to get the real scoop is for the sales manager to contact the person who was most influential in the decision process. This is not a sales call, nor is it an attempt to reverse the decision. This call is positioned as the company's desire to always improve itself. As such, the sales manager asks for a five minute phone call to best understand where his company fell short. You will be surprised how many buyers are willing to have that conversation under those circumstances. Keep in mind, their company doesn't always win the business either. The call also leaves a favorable impression on the buyer so that the next time they are looking for a provider, you may have a leg up.
Scientists fail countless times in their quest to develop the next great thing for the world. It is the process of learning from the failures that leads to the greatest of inventions. Just as Quincy learned from his autopsies, companies, sales managers, and sales people need to learn from theirs.