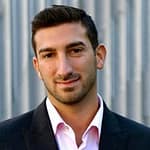 Actionable and easy
"In a sales world with so much noise, Lee's book stands out just like his teachings. It's actionable and easy to read, made for any level of sales professional."
— Max Altschuler, Max Altschuler, CEO Sales Hacker & Author of "Hacking Sales"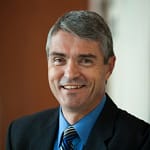 Detailing multiple strategies
"Finally, a definitive approach on what it means to differentiate yourself and what you sell. Lee Salz has done a masterful job of detailing multiple strategies you can use now to genuinely set yourself apart in the eyes of your customers. The value in the book is in his examples, which allow you to understand what you need to do to create a sales differential your customers will notice and, more importantly, pay for! This isn't a book to simply read. It's a book to read and apply. You won't regret it!"
— Mark Hunter, CSP, "The Sales Hunter," author of "High-Profit Prospecting"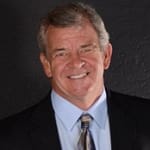 Entertaining writing style
"In today's sales environment where buyers are subjected to more sales 'noise' than ever, Sales Differentiation is a must-read (and must-implement) for any salesperson who wants to stand out and excel. With Lee's engaging, entertaining writing style, peppered with numerous stories and examples, you'll find yourself reading the book quickly. But, you'll want to go through it again several times to absorb, highlight, and write down the many valuable how-to's to use on your own calls."
— Art Sobczak, Author of "Smart Calling"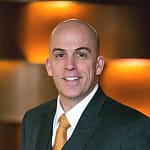 Compel your dream
"If you want to compel your dream clients to change, you have to be different in a way that makes a difference. Lee Salz has written a comprehensive guide to differentiating your offering in a crowded, me-too marketplace. More importantly, this book will help you do the critical work of differentiating yourself!"
— Anthony Iannarino, Author of "Eat Their Lunch: Winning Clients Away from Your Competitors"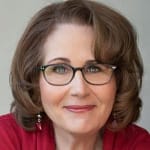 Comprehensive and compelling
"Everyone agrees that sales differentiation is a good thing, but no one has ever explained exactly what, why and how to truly become differentiated. Until now. Sales Differentiation is a comprehensive and compelling look at an often-overlooked strategy for sales success."
— Deb Calvert, author, Stop Selling & Start Leading and DISCOVER Questions®
Simple and effective
"Sales Differentiation is full of ideas that will immediately help you win more business. For example, Lee's Sales Crime Theory – do your investigating before you make the sales call – is so simple and effective yet a large majority of sales executives think that doing one's homework is finding a phone number or at best, visiting a prospect's website. Lee gives you easy-to-implement ideas that will ensure you are relevant, that give you permission to ask challenging questions, that give you an edge in negotiations, and that separate you from just about every salesperson in every sales call, every time."
— Sam Richter, World's Leading Expert on Sales Intelligence and CEO SBR Worldwide / Know More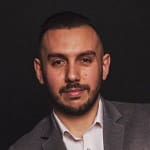 Common trap
"Lee Salz has written a different sales book about how YOU can be a different sales professional to help you sell more. It's a common trap that a lot of salespeople fall into, all saying the same things, trying the same strategies and selling in the same way. The problem is that doesn't often work and it's usually those who do it differently that win. This book is brilliantly written and talks you through how you make WHAT you sell different and the WAY you sell different to win more deals. I've read a lot of sales books over the years, but none have given such a great process that I know I'll be able to use straight away."
— Daniel Disney, Founder of The Daily Sales and Leading Social Selling Trainer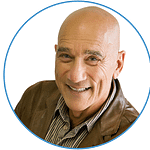 A treasure
"A treasure chest of practical, tactical, and doable ways to differentiate yourself from the competition! Read it… Use it!"
— Anthony Parinello, author of "Selling to VITO, The Very Important Top Officer"
Highly recommend
"When I was creating the Rainforest Café, I sought to create a differentiated diner experience. In Sales Differentiation, Lee Salz provides you with the strategies to create a differentiated experience for your clientele. I highly recommend it for anyone in sales."
— Steven Schussler, creator and founder of Rainforest Cafe, T-REX, Yak & Yeti and The Boathouse all featured at Walt Disney World in Orlando, FL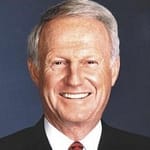 Profitable sales
"Lee Salz says it's not just what you sell, but how you sell it. His 19 sales differentiation strategies are a surefire way to drive profitable sales."
— Harvey Mackay, author of the #1 New York Times bestseller 'Swim with The Sharks Without Being Eaten Alive'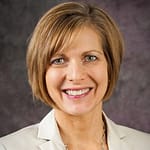 Next level
"Sales Differentiation is filled with great examples that are perfect for both beginning salespeople looking to develop their skills and experienced salespeople seeking to take their sales results to the next level!"
— Dawn Deeter, Ph.D., director, Kansas State University National Strategic Selling Institute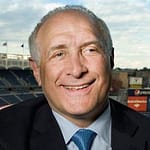 Stand-out
"I find many salespeople forget that they have an opportunity to stand-out from the competition in the way they sell so instead they fight to win sales on price. Lee's book will help ensure that doesn't happen to you."
— Brandon Steiner, CEO and founder of Steiner Sports Marketing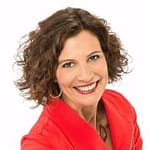 Step-by-step manner
"Finally a book that addresses differentiation in a step by step manner that allows salespeople to apply what they learn, immediately. The practical easy to read format and examples to drive the point home are exceptional. Get this book in the hands of every salesperson you know."
— Alice Heiman, Founder and CSO at Alice Heiman, LLC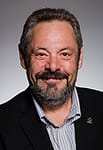 Outstanding sales
"In Sales Differentiation, Lee delivers a fine addition to his line of outstanding sales reference tools. It's straight forward, packed full of real world examples, and presented in a fresh unique way as only Lee can. He not only addresses many common sales myths and barriers but provides examples and detailed processes to help you differentiate your products and services in a way that will catch a buyer's attention."
— Larry Reeves, CEO, American Association of Inside Sales Professionals ("AA-ISP")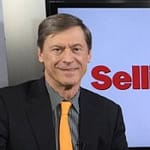 Filled with dozens
"Filled with dozens of proven concepts as well as highly-relatable stories, this book shows that salespeople who differentiate themselves not only win more deals, but they also win at higher margins. It is a brilliant and practical how-to guide for salespeople at every level. If you want to escape the high penalty that comes from the buyer's perception of sameness, this book is your key to success."
— Gerhard Gschwandtner, CEO, Selling Power magazine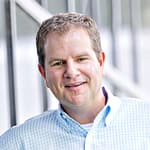 Implementing the concepts
"I. Love. Everything. About. This. Book. Lee Salz not only powerfully describes why DIFFERENTIATION is so critical, but he shows you exactly how to differentiate yourself, your sales approach, and your messaging. Implementing the concepts in Sales Differentiation will get you more meetings with the right buyers, elevate how they view you and your solution, and help you close more business."
— Mike Weinberg - author of the "New Sales. Simplified." and "Sales Management. Simplified."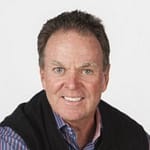 World sales success
"Here's the path to no longer hear the price objection ever again, as well as rendering your competitors as irrelevant. Lee Salz, in Sales Differentiation, shares his decades of real world sales success so all can now reap the rewards. Don't read this book – DEVOUR it!"
— Jack Daly, CEO / Entrepreneur / Coach and Best Selling Business Author
Fantastic and strategic
"In a sea of businesses and salespeople competing in the same spaces for the same dollars, being different is the only way to get an edge on your competition. Lee Salz has penned a fantastic and strategic book that gives salespeople the formula to do just that. Simply put, this book is not only incredibly useful, it's different."
— Ken Kupchik, author of The Sales Survival Handbook and creator of Sales Humor
Competitive advantage
"As I've traveled around the world over the past several years working with companies and their salespeople, I've been amazed to find that they do not know, and cannot articulate, their competitive advantage! How can a company or salesperson expect prospects and customers to give their time and attention if they do not understand,clearly and concisely, what that company can do for them that no one else can do? So, how can you demonstrate your competitive advantage? Buy Sales Differentiation by Lee Salz, read it page by page, implement its 19 strategies and you will then be able to set yourself apart from your competition and clearly show your customers what your company can do for them that no one else can do."
— Dr. Tony Alessandra, author of "Collaborative Selling: How to Gain the Competitive Advantage in Sales"
Opening doors to winning
"Sales Differentiation shows how salespeople are more important than ever in terms of adding value and differentiating their product or service from the competition. The concepts presented by Lee Salz will help you in every phase of the sales process – from opening doors to winning deals at the prices you want. Make sure you have a pen, paper, and highlighter in hand when you read this book."
— Paul Nolan, Editor, Sales & Marketing Management magazine
Deals at the prices
"Lee Salz's sales differentiation strategies are just what you need to stand out in a crowded market, create more meaningful conversations, and close more deals at the prices you want."
— Jill Konrath, author of "More Sales Less Time" and "SNAP Selling"
Refer my clients
"Lee Salz is the E. F. Hutton of customer acquisition. When Lee speaks, you should listen. In an over-crowded, over supplied world, Lee's insights into differentiating yourself by how you sell ring fresh and true. I regularly refer my clients to Lee and wait for the accolades to come streaming in – which they always do. Lee Salz's methods are practical and they work!"
— Bill Mills, CEO, Executive Group, Inc.
Best practice
"Salespeople know that differentiation is a best practice but have been left to their own devices to figure out how to do it… until now. Sales Differentiation presents strategies that salespeople can quickly put into practice."
— Verne Harnish, founder Entrepreneurs' Organization (EO) and author of Scaling Up (Rockefeller Habits 2.0)
So, the title pulled you in because you think that someone has found a new formula for water…that there are two words that you can say that will skyrocket your revenue and commissions. The title referred to these words as "powerful" so they must be new, since you haven't heard them before. Perhaps, these words are a deceptive trick that hypnotizes prospects into pulling out their credit card to buy from you.
Well, these two words are not ones that you can ever say to a prospect, but they are guaranteed to drive your revenue and income. Yes, you read correctly…guaranteed. Who would be crazy enough to say "guaranteed" about two little words? Well, it's not crazy. In my travels working with thousands of sales professionals, I've found a common thread in those who are tremendously successful. That thread comes down to two words on which they base their entire sales career.
Many think that the rock star sales people are born with a gift of gab and that makes them a success. Not true, these two words can be taught to any sales person and they can effectively include them in their selling repertoire.
Enough mystery, the two most powerful sales words are synergy and priority.
Synergy is the process by which matches between the needs of a prospect and the capabilities of the supplier are identified. Synergy means you are crafting a solution, not pitching wares. Synergy means you understand the buying players as individuals, not just their company. Keep in mind that, to date, a company has never bought anything…people do.
To master synergy, there are a few actions that need to be taken. The first is to study your buying players and make sure you fully understand them and what makes them tick. As they lie in bed at night thinking about their work, where is their mind focused? If your buying player is a CFO, he is probably focused on profits. How does your solution help the profitability of the company?
The second is to fully study your company and understand its capabilities. What is it that your company does that solves the awake-at-night problems for your buying players? If you cannot identify these synergies, now you know why you cannot get meetings with the people you want to engage. Your solution has to be congruent with their focus.
The third action is to develop a template needs analysis program that includes questions that expose the prospects' perceived challenges, and positioning questions that expose opportunities where your firm can improve upon the present situation. This part takes work, but it becomes the foundation for your sales success. Needs analysis, also two words, drives sales.
In my keynote speech, I use a Velcro metaphor to make the point about synergy. As you know, there are two sides of Velcro the cotton side and the hook side. If you evenly overlay the two sides, there is a tight bond and it is difficult to separate the two pieces. If you only match a corner, it is easily separated. Synergy in sales means that you are forming a tight bond between a supplier and a prospect based on a match of needs, wants, and desires. As you can imagine, the needs analysis discussions are critical to a sales person's ability to identify the synergy. And, needs analysis plays a role with the other most powerful sales word…priority.
Priority is what leads a prospect to buy today, not tomorrow, not in the future…today! Synergy gets the prospect into the pipeline. Priority leads a prospect to become a client. The same tools earlier referenced for synergy are also necessary for priority. A sales person's ability to facilitate effective needs analysis discussions are the key to mastering priority.
"Why should they buy this today when they can just as easily buy tomorrow?" Sure, there are motivators that can be employed…discounts, incentives, etc. However, if you truly understand your prospect, their challenges, and the solution, you are armed with the information you need to get the deal done without those motivators being offered. Priority's arch enemy is status quo…and don't under-estimate the power that it has. It is the number one killer of sales pipelines. Status quo will win every time if you don't have the information you need to understand why the buyer should buy today.
Ah, but the decision maker is a busy person…"She is a heavily influential person in the company and it will be difficult to get her attention." Bet I can get your attention. Imagine you checked your email and you see a note from your CEO who wants to meet with you at 1:15pm tomorrow to discuss tripling your salary. You won't even check your calendar before responding, "I'll be there!" Making money is a priority for you. All else gets cast aside when someone wants to put more money in your pocket.
The same concept applies to sales. If the solution that you have designed is aligned with the priorities of the decision making buying player, the deal happens. If not, status quo will win it.
Need help profiling your buying players? Get my FREE Buying Players Worksheet. This will become the most powerful sales tool that you have ever had in your hands…and you will come to master the two most powerful words that drive sales.
Two more powerful words…Go Sell!